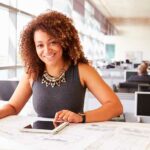 Anna Lips
Viewed - 98

Review - 1

Listing - 1
About This Agent
Vivamus vel lacus lacinia, condimentum nunc non, iaculis diam. Proin in mollis augue, eget fermentum quam. Donec semper purus ut ante tempus gravida. Quisque et ante orci. Sed venenatis turpis mi, non varius justo scelerisque id. Maecenas fermentum nunc sed maximus efficitur. Pellentesque nec turpis viverra, cursus ex porta, porttitor odio. In gravida ante nec eleifend commodo. Cras gravida interdum nisl, vel venenatis nisl consectetur ut. Duis in erat quis dui imperdiet pretium et eu purus. Fusce purus ex, placerat et eros quis, lacinia tempor ligula.
Placerat in egestas erat imperdiet sed euismod. Erat pellentesque adipiscing commodo elit at imperdiet dui accumsan sit. Quam viverra orci sagittis eu volutpat odio facilisis. Sit amet massa vitae tortor condimentum lacinia. Lacus vestibulum sed arcu non odio. Sodales ut eu sem integer vitae justo. Amet tellus cras adipiscing enim eu turpis egestas.
119.000,00 BAM
The house is located 14 minutes away  from the ...